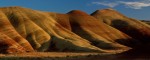 Welcome to The Visual World. This is a journal of activities I plan to complete during the upcoming months. I will be adding features about painting, drawing, photography, video and just about any topic related to the subject.
There will be a smattering of Science and Politics mixed with some entertaining visual safaris and art essays.
The first in this series is a photographic jaunt to the John Day National Monument in Oregon and the Painted Hills unit. The fossil beds are one of the most complete fossil records, stretching back 54 million years, in the United States. Did you know the first horses evolved in North America 50 million years ago, and at least 14 different genera have been found at the John Day Fossil Beds.
Upper Bridal Veil Falls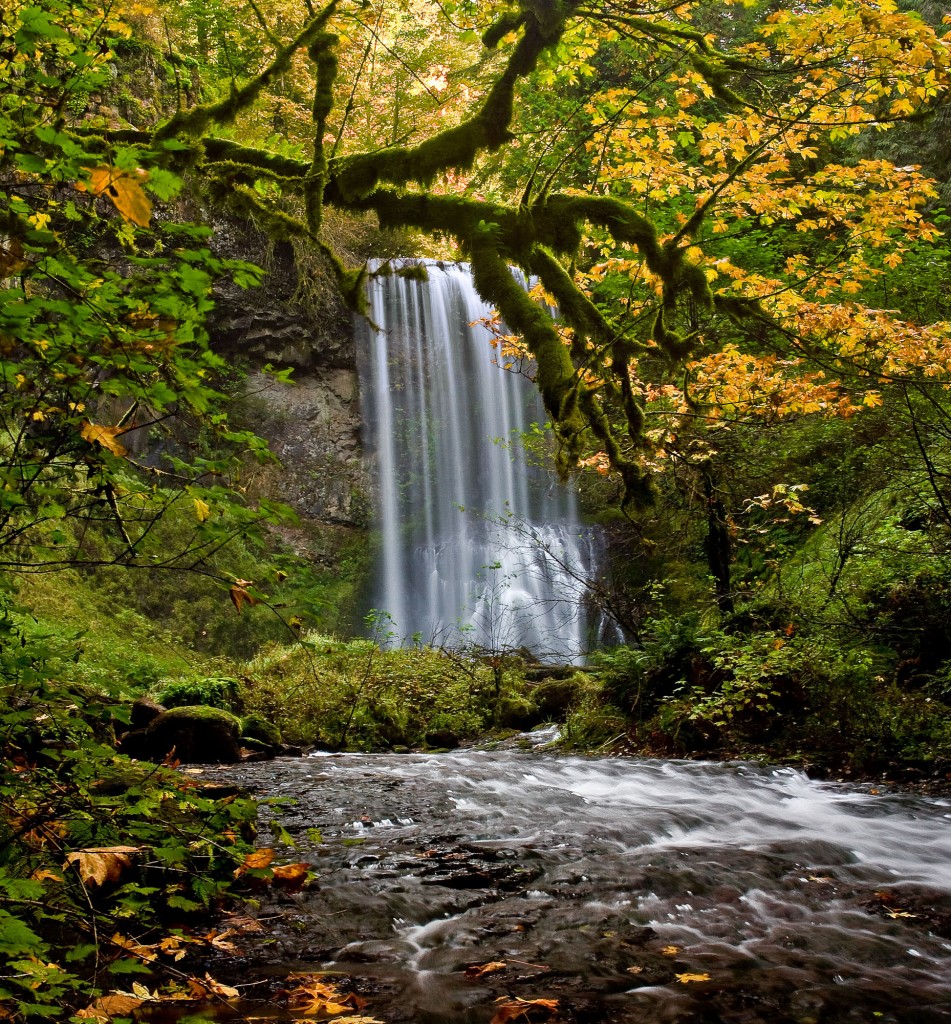 This waterfall is one I have wanted to photograph for a long time.
The falls are located very close to a narrow, steep gravel road, but the steepness of the canyon requires entering below the Falls and hiking upstream to reach them. The "trail" is little more than a game path and is easy to lose. The last 100 feet of the trail is a nearly vertical cliff covered with loose dirt and stones. A rope is required. Once down this part, an upstream hike over smaller falls and rapids with occasional bushwhacking thick stream side brush leads to the falls. This is a very strenuous hike and there is no easy route. And, remember, you must retrace these steps once you're done.
Was it worth it? You be the judge. I think this falls should be the namesake of Bridal Veil Creek. It actually looks like a wedding veil and is a unique example of Gorge waterfall geology. Maybe, the Forest Service will, one day hack a trail into it. I hope not. This falls deserves working for.
Check in from time-to-time for new adventures.
Preview of New Book I am working on.



Waterfalls